Matrimonial Website in Pakistan
Free Matrimonial Website in Pakistan:
Matrimonial website in Pakistan is not something new that we express wonder about its existence. It has been part of this Islamic society and the people circulating it. Matrimonial sites are becoming famous all around the globe because of its services. They provide various unmatchable services to the individuals whose trust on these sites have made them an eye-catching spot for the public. Matrimonial sites are providing free services when it comes to the process of registration. Almost every marriage website in Pakistan gives an opportunity to its customers to open free accounts on the site and without having any fear in mind, express their choices, likes, and dislikes to the site's official team.
All Pakistanis residing in Pakistan and abroad can join our matrimonial network through our free matrimony website. We do not discriminate. Therefore, anybody looking for the best matrimonial website in Pakistan is welcome to utilize our matrimonial services. We are here to provide you with various options when it comes to finding a life companion.
Indeed, marriage websites in Pakistan are making a lot of changes in the pro-Islamic structure of marriage. In today's post-modern era where we can see individuals dating each other for a year or two. These individuals often do breakup after coming to know that they cannot built any positive understanding. Rishtay Expert, an online marriage website in Pakistan is considered the best marriage site in Pakistan which offers free online services to the people inside or outside Pakistan. As we know that marriage is a pious and spiritual bond between two individuals, ensured by almost every religion in the world. Relying on matrimonial website in Pakistan like Rishtay Expert can always be helpful and reliable.
In today's world, where a girlfriend and boyfriend culture is more common having a sacred marriage relationship between two individuals is the best thing. In reality, marriage is the precious link between two people that provides peace and happiness to humanity. Finding and living with the right partner provides an almost heavenly level of bliss. It's best to share every idea without words, feel every emotion together, and enjoy the mental and spiritual connection.
Thus, we can argue that matrimonial sites in Pakistan are growing because of their free services to customers. Beside this, these social sites also gift authentic and reliable information about the list of bridals and customers can easily find out his soulmate as bride on these sites. And it is always convincing for the customers that these marriage sites are best remembered for their high secured profile network. Thus, we can maintain that marriage sites in Pakistan bring good proposals inside and outside Pakistan.
Matrimonial Services in Pakistan:
Rishtay Expert is working to provide the best proposals all over Pakistan and abroad. Our Pakistan's #1 Muslim matrimonial organization website is free for all Pakistanis inside Pakistan or overseas. Marriage brings two individuals together as partners/spouses to have a family. Therefore, finding, selecting, and entering into a marital partnership should be uncomplicated and straightforward. Consequently we created a safe and secure service for people looking for a wedding proposal.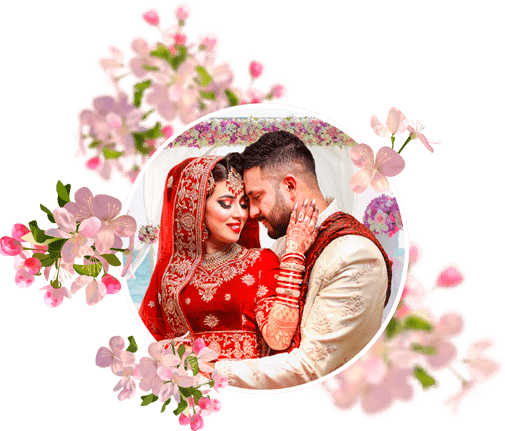 We are there with a mission to provide Matrimonial services to all Muslims over the globe. We provide a platform where anyone can find a partner easily and quickly by keeping their safety and privacy intact. We aim to facilitate our clients by assigning a matchmaker to understand their individual needs.
Our vision is to make match-making services as straightforward as possible so that everyone can avail this opportunity. We are working to make our organization the top best matrimonial organization for Pakistanis worldwide by providing the best services to all.